By huanmaitech |
19
September 2023 |
0
Comments
The Benefits of Owning an Awning Food Trailer
Food trucks have become increasingly popular in recent years, but have you considered the benefits of owning an awning food trailer? These custom food trailers are essentially a mobile kitchen, allowing you to easily take your culinary creations on the road. In this blog post, we'll take a closer look at the features of an awning food trailer, including its size, materials, and power supply options. Read on to learn more about the advantages of investing in a mobile kitchen.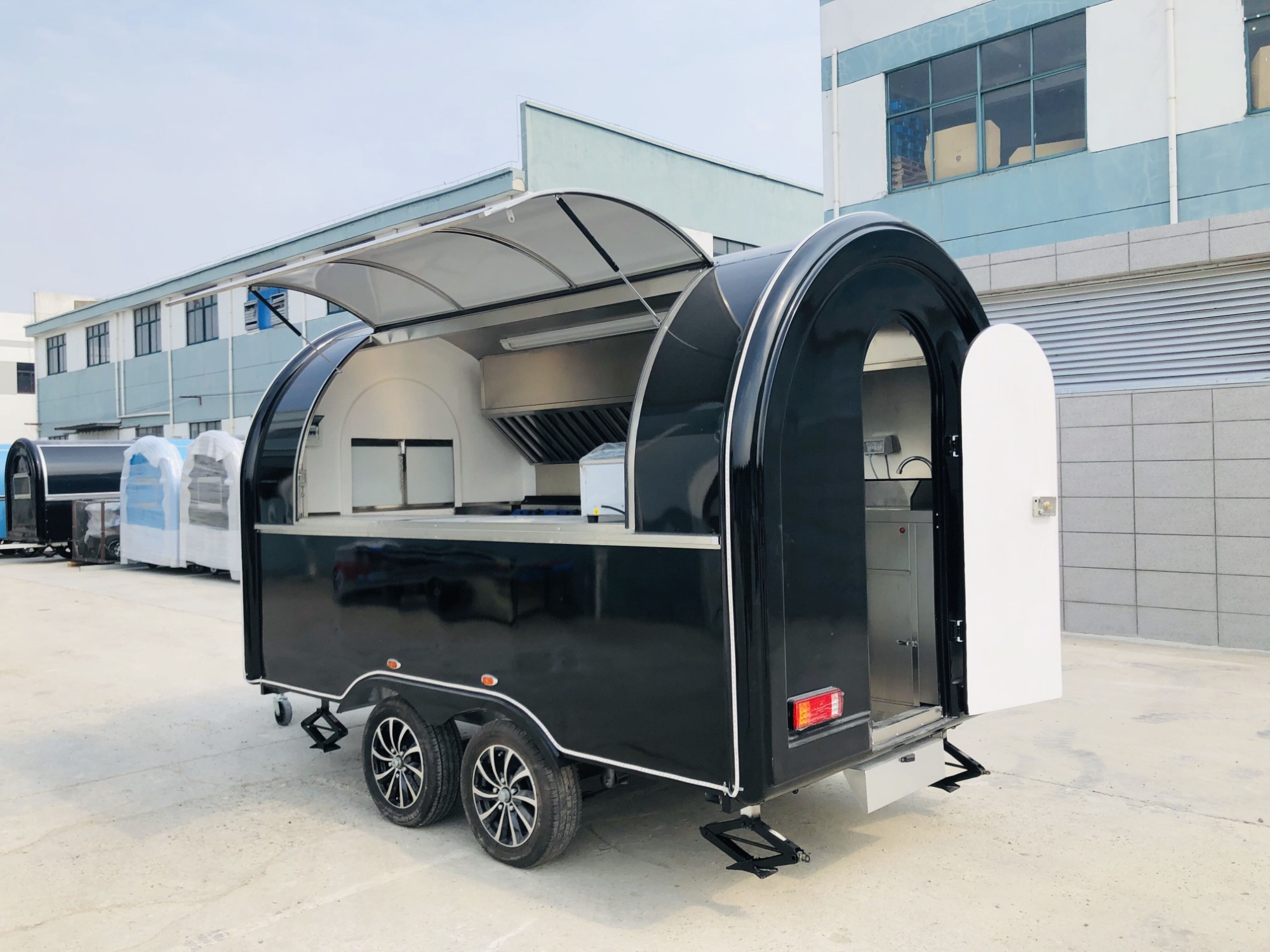 One of the key features of an awning food trailer is its size. These trailers come in a variety of sizes, but a common example would be the 280x200x240cm (LxWxH) model. This provides plenty of space for the kitchen equipment and storage you'll need for your culinary creations. The inside of the trailer is typically around 260x188x195cm (LxWxH), although this can vary depending on your specific needs. Additionally, the trailer has a towbar length of 120cm and a GTM of 950kg, making it easy to transport.
The construction of an awning food trailer is also very important. The chassis of the trailer is typically made of galvanized steel pipe, while the frame is made of galvanized steel pipe that measures 3x3cm. The trailer is also insulated with 3cm of cotton to keep the interior temperature consistent. The axles are typically Hunterman brand, although you can upgrade to an AL-KO brand if desired. The tires are 185R14 and come with chrome plated wheel hubs. The trailer also features disc brakes and 5 springs for optimal shock absorption. The floor is made of wood board and non-slip aluminum plate, while the body of the trailer is made of FRP and color steel plate for durability.
An awning food trailer wouldn't be complete without a power supply. These trailers can be plugged into power sources ranging from 100-380V, making it easy to find a power source wherever you go. Water supply is another important factor, and these trailers can be supplied with tap water or a water tank. The tail lights of the trailer are E4 taillights, adding an extra layer of safety during travel.
Finally, the awning food trailer also comes with stabilizer legs from AL-KO brand and a jockey wheel with a weight capacity of 500kg. This allows for easy setup and leveling on any site.
In conclusion, owning an awning food trailer can be a game changer for aspiring chefs or catering companies. With its ample size, durability, and power supply options, the mobile kitchen makes it easy to bring your culinary creations to festivals, weddings, or other events. It allows for increased mobility, more visibility, and a smaller investment than a brick-and-mortar restaurant. If you are interested in a custom food trailer or mobile kitchen sales carts, please don't hesitate to reach out to us at Tel: +8618321862209 or E-mail: [email protected] to learn more and start planning your culinary adventure on the road.
Leave a Reply
Your email address will not be published.Required fields are marked. *